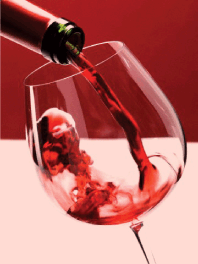 Wine Class is a Moscow based wine club operating since 2002.
We started off as a small group of wine enthusiasts (two people actually :) keen to promote wine culture among "new-generation" drinkers that were switching from soviet style wines to European fine wines.
We developed an express introduction to wine for beginners, a course called "Wine List " (or "Wine Map", as the Russian word «карта» could be interpreted both ways) that was absolutely unique to the educational market at the time. It still remains our best-selling program for wide audience. Though we work on creating new educational products to meet the changes in people's drinking habits and market conditions.
At present days we have also become an experienced and acknowledged provider of the corporate-oriented educational and recreational events. We organize tastings (of wine, whisky, brandy, vodka etc.) for conferences, seminars and celebrations of all kinds.
We're open to new ideas, new relations and new challenges, should it help to widen the range of quality spirits consumers and particularly, wine enthusiasts.
We also can be of good service to your company (business or friends) any time a professional alcohol support is needed :)
Don't hesitate to contact us if you have any questions or cooperation offers!
You may find me on Facebook (Nastenko Ilia) (you have to login to see my page)